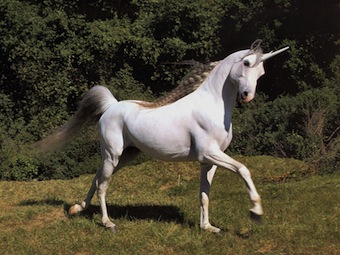 The BBC has a real problem with social media. It's delighted when something new appears. It slips into the patrician role that comes naturally to broadcasters – and especially the BBC. It can express childlike wonderment – Wow! – at something new and amazing. Getting beyond that though, is where the trouble starts.
Perhaps the BBC is haunted by the idea that people simply get on and use new communication tools without "Auntie's" assistance. The viewers typically also have much more realistic expectations of the technology than, say, pundits. So we keep hearing wonderment, and advice on how get online, a bit like a slightly mad primary school teacher.
The gears really grind when something more critical is required. This week the corporation's news flagship Newsnight – one of the last remaining TV programmes for grown-ups – asked if there was a "tech bubble". Investment is pouring into social media startups. Would it all end in tears?
Yet having the posed the question, the report and discussion that followed were designed to dispel understanding and analysis. Before long it had turned into a gathering of the Unicorn Preservation Society. We were even told that only people who might want to describe the web investments a "bubble" were self-serving opportunists.
Bad people, in other words, thinking bad thoughts.

Newsnight turned to two dot.com era stalwarts: socialite Julie Meyer (a sort of lender of last resort to desperate start-ups) and LastMinute.com founder Brent Hoberman. Joining them for the panel discussion was a media studies lecturer called Chris Brauer, who has a vested interest in the outcome. He is a director of "a strategic advisory and interactive services firm solving digital media challenges for a global portfolio of clients". It wasn't hard to guess his view. Alongside him was – inexplicably – Boo.com founder Ernst Malmstein. And another man with a horse in the race, Bob Metcalfe, beamed in from the US. Metcalfe is a partner in Polaris Ventures, and the horses are here.
Was 2011 like 1999? No, insisted Brauer.
"They have all sorts of revenue models and are more stable than 1999," he said. He went on to suggest that anyone who feared the speculation might end had dark motives. Don't listen to the spoilsports, he said:
"We've got to be really careful about calling it a bubble. A lot of people want to be seen to be anticipate it," Brauer mused.
"They want to be the ones to say we warned you," chimed in the presenter, Mishal Husain, with the delight of someone at last recognising an idea they felt comfortable with.
Now as a thought experiment, try substituting the word "finance bubble" for "tech bubble", and "credit derivatives" for "web startups" in the text you've just read. In each case, the viewer needs to know the basis for the valuation. How is it calculated? What is it measured against? What's the track record of third-party web add-ons for turning into profitable companies? Do companies float, or are they bought out?
At no point did Newsnight try to explain where the value might be. Rory Cellan Jones might have been handy here, for although he's a paid up member of the Twitter cult, he knows a bullshit-powered business case when he sees it.
In fact, the intelligent viewer will have spotted the flaw in the valuations, but Newsnight either didn't recognise it, or if it did, moved swiftly on. Julie Meyer told us the companies receiving investments were largely revenue-free, but the valuations were justified because they might become a "platform". This can only refer to Facebook and Twitter – not the start-ups – although this was never made clear to the viewer.
Many of the start-ups are simply third-party add-ons to Facebook, are not "platforms", and have no chance of ever becoming "platforms", either. Yet Facebook and Twitter themselves were struggling for revenue and were being forced to eat the third party. This effectively told us the bubble will burst. But it wasn't allowed to spoil the discussion. The Unicorn was left to gambol about unmolested in the Magic Garden for a bit longer.
You may have your own theory about why TV has a blindness when it comes to covering web business in a grown-up way. Perhaps the producers secretly wish they were in Shoreditch, hanging out at Bar Barian with Steve Bong and Ophelia Whimsy. But I suspect that the real reasons are more prosaic.
Thinking of unicorns allows TV people to avoid thinking about technology. Right now, money is currently pouring into fascinating technologies such as synthetic hydrocarbons. But when the BBC or a marketing person says "tech", they mean the wibbly, wobbly web. A focus on the web means the journalist can avoid all that complicated stuff like science – some of which, apparently, smells quite unpleasant. Far easier to mystify it.
The problem is much of this defies mystification. The social media bits and bobs are useful but quite dull bits of comms infrastructure: like a PBX switch, or a phone book. They'll never be completely useless, or ever be in a position to be vastly profitable. (Software is easily copied, and users jump very easily between web services). But as long as journalists can continue to imbue them with "childlike wonder", they can continue in their comfort zone, and avoid reality in another way: by not looking at a balance sheet. That too, they find difficult and unpleasant.
And this is what (most) journalists failed to do last time. The crash followed.