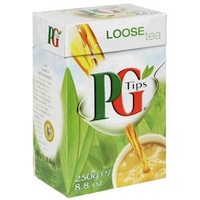 The Met Office has confirmed it is to abandon long range weather forecasts, finally acknowledging criticism. The most recent forecasts were so inaccurate, that even the BBC is reconsidering whether to appoint an alternative supplier, such as Accuweather, after 88 years of continuous service from the 1,700-strong MoD unit.
The Mystic Met predicted a barbecue summer for 2009, and the third washout in a row, with the wettest July since 1914, duly followed. A mild winter was then given a high probability, only for the UK to suffer its coldest winter for 30 years. Yet Met Office staff received performance-related pay bonuses worth over £12m over 5 years, it was revealed last week, in response to a Parliamentary question.

In a statement, the Mystic Met said:
"We have therefore decided to stop issuing a UK 'seasonal forecast' four times a year. Instead, we will now publish a monthly outlook, updated on a weekly basis."
The reason, apparently, is that the UK is just to big and strange to forecast:
"The UK is one of the hardest places to provide forecasts for because of our size and location."
But can anyone do better? Britain's best known amateur Bill Foggitt, of Sowerby near Thirsk in North Yorkshire, used meticulous natural observation for his long term forecasts. A Telegraph obituary noted:
…When swallows come early in April, it will be a good summer; the closing of pine cones precedes wet weather; soporific flies mean thunderstorms; when frogs lay their spawn in mid-pond and rooks nest higher in the treetops, the weather will be warm.
But Bill's gone now, along with the Telegraph's full time obituary editor. Meanwhile renegade forecaster WeatherAction came a cropper when it predicted a "green", or unusually mild Christmas.
In place of observation, or new scientific thinking, the Met has a new £33m supercomputer. Alas this is used for climate modelling – an area that has proved even less accurate over the past decade than seasonal forecasts.