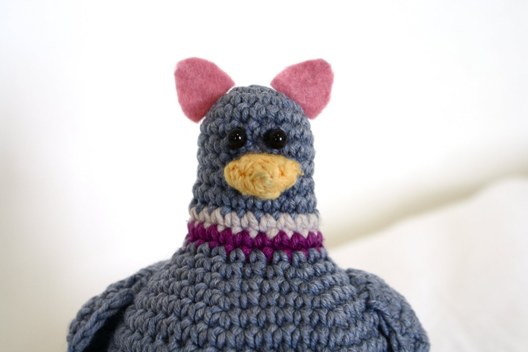 Pundits this week are describing Nokia's fall from grace as one of the greatest corporate car-crashes of all time. But here's an unfashionable view. Nokia's problem is not Stephen Elop, or his strategy. Its problem is it didn't have Stephen Elop, or his strategy, in place two years ago.

And while we are certainly watching a dramatic destruction of shareholder value – this will be a terrible year for Nokia – it's worth remembering that three bad quarters are not necessarily fatal to a company. I'll admit, this is not a popular opinion this week.
Five years ago, Nokia was a market maker and a global consumer brand, comparable perhaps only to Sony for its influence and reach. This week shares are back at 1998 levels. Elop was forced to rip up the revenue and margins forecasts he made for the entire year in February, announcing Nokia's "big switch" away from developing its own Meego and Symbian platforms, to paying royalties to use Windows Phone. Sales would be significantly lower, and margins weaker, than the company had predicted back then. Nokia said it wouldn't make any more forecasts for the year, which is very unusual. In other words, it was already over the cliff edge, but didn't know when it would hit the ground.
Headline writers blamed the switch to Windows – creating an "Osborne effect". This popular catchphrase describes the falling sales of existing products caused by pre-announcing successors that are not yet available – and it's actually a myth – pre-announcement didn't kill the original Osborne Computer.
But, still, it's pretty bad, and not going to get a lot better. At least eight analyst firms cut their ratings for the stock, with Bernstein Research cutting the price target to $4.
Bernstein's estimate puts the enterprise value of the company – the market value minus the cash pile – at €11bn, and that includes the networks division and Navteq. It led one pundit to speculate that Nokia was now worth less than Skype. The Windows effect at work?
Now just because two things happen together, does not imply a causation. If you look at Nokia's explanation, you'll see that's only part of the story. The message is opaque, but we can read between the lines.
Nokia said that "competitive dynamics … across multiple price categories", were to blame – which simply means the competition makes cheaper, more attractive phones across the board. This is exactly what Elop warned of in his "Burning Platforms" message. In addition to Android and the iPhone, Nokia faced a new threat of very cheap phones in Asia from companies you've never heard of – Micromax, Carbon, Lava – which can take advantage of a new generation of packaged hardware. Elop identified MediaTek as one of these companies. A few years ago, it wasn't possible for a new entrant to grab an off-the-shelf reference design. Now it is.
The Microsoft decision effectively bypasses the remaining Nokia engineers. He's got rid of, or sidelined most of the "Indians". But what about the "chiefs"?
This was one of the three factors in his "Burning Platforms" internal blog post. The third was the competition from featurephones in Europe. In Europe, the competition – such as Samsung – make better, cheaper featurephones, thanks to their faster release cycles, better design, and better use of innovation.
"They are fast, they are cheap, and they are challenging us," wrote Elop.
None of these problems can be pinned on the CEO, whose competitive analysis really can't be bettered. Nokia's problem is that it only started looking for a new CEO in April 2010, and Elop has only been in the job for nine months. He quickly identified that neither of Nokia's high-end platforms were competitive and could not have moved any faster to ditch them for an alternative that is competitive.
Elop was caught between a rock and a hard place. The fact is that the product pipeline Elop had been bequeathed was so lacklustre, and so inadequate, that Nokia's valuation would be exactly where it is today – or probably even lower – if he hadn't announced the Windows Switch when he did. Imagine four more months of 24-hour news reporting on delays to Symbian and Meego.
The pipeline was the result of a paralysis that choked the company from 2008 onwards. By 2009 the competition had been given two years to polish its touchscreen products. Apple was able to add many missing features, some considered essential such as UMTS and MMS, to its iPhone. In 2009 Apple dropped the exclusive carrier deals and the sales rocketed. Google had the time to turn Android around into a fairly slick, iPhone-like UI.
Yet Nokia stumbled on with poorly specified hardware and still unable to put a modern UI over Symbian, despite thousands of man-years of labour. Even more importantly, competitors were adding value at the application layer, so that, for example, every phone can get the user to Facebook very quickly and easily. Nokia's engineers were still squabbling over which toolkits it might want to use.
Nokia's entire software engineer capability was created by Jorma Ollila and built around the idea of a "software factory", with teams creating a base platform from which product managers could pick their components. When Nokia was churning out 30 Symbian phones a year, all largely the same, it had some merit. But it was unsuited to the rapid development of distinctive, individual products.
On 25 May, Nokia announced it was bringing its first dual-SIM products to the Indian market – where dual-SIM phones are now almost a third of the market. Again, the lack of competitiveness has been a problem.
This is the legacy of the previous management – and it left Elop with little choice. The Microsoft decision effectively bypasses the remaining Nokia engineers. He's got rid of, or sidelined most of the "Indians". But what about the "chiefs"? Elop still has most of the executive management around him that got the company (and its shareholders) into the tank.
None of this was a secret, and it's a poor reflection on the analyst community who only just cut their formerly bullish ratings on Nokia.
This week Elop pledged to bring a Windows Phone to market sooner rather than later, suggesting it would most likely appear in 2011 after all. But why rush? Nokia will have two more bad quarters in 2011, and this may turn into three or four. In the 1990s, Apple saw its revenue halve, and in one year endured losses of 15 per cent of revenues. A company can crawl back from the brink. But a poorly differentiated or buggy range of new products will have much direr consequences for Nokia, and make it very difficult to tell any kind of "comeback story".
The idea of Windows-on-Nokia has great support from the operators, who have already counted out RIM, and don't wish to be faced with a duopoly of Android and Apple. Pundits should be more concerned that Microsoft, now Nokia's most important supplier, can maintain a reasonable place of development.
It's only taken a year for Microsoft to bring support for obscure languages such as Russian, Japanese, Brazilian Portuguese and, er… Finnish to Windows Phone. When the Chinese can produce an iPhone knock-off overnight, that should be worrying somebody