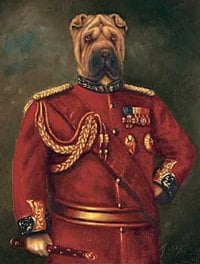 Is there a more incestuous and self-congratulatory scene anywhere outside the fashion business?
What a strange world it is, the world of "digital rights" activism. Campaigners pause only to pat each other on the back.
Last week, anti-copyright campaigners Public Knowledge revealed their annual award winners. The group's president Gigi B Sohn proudly announced the winners: fellow campaigner Carl Malamud of PublicResource.org, fellow campaigner Ben Scott of FreePress… and fellow campaigner Fred Von Lohmann of the Electronic Frontier Foundation, the EFF.
Trebles all round, then. But Sohn was merely returning the favour. Two years ago, the EFF announced its annual Pioneer Awards – and up stepped Gigi B Sohn of Public Knowledge to collect his.
In recent years the EFF has found an ingenious solution to the task of finding new pioneers – by simply giving awards to EFF insiders. In 2005, we noted, the EFF marked the lifetime's achievements of one Mitch Kapor. One of his achievements happened to be… founding the EFF. Last year, the EFF cast its net far and wide, scoured every corner of the earth… and honoured EFF Fellow Cory Doctorow.
And if you're not in the race to win one of the awards, that could be because you're judging them. The EFF's von Lohmann judged the Public Knowledge awards in 2007, when one of the winners was Columbia law professor Tim Wu. And Wu was so delighted, he returned the favour this year, as an awards judge honoring von Lohmann.
Is there a more incestuous and self-congratulatory scene anywhere outside the fashion business?
When the EFF first instituted its Pioneers Awards, it was rewarding people who'd actually achieved something. Bob Kahn, Ivan Sutherland and Tom Jennings were recipients in the first two years. All have left a rather more tangible and lasting mark on the world than ranting on a blog, or issuing a press release.
Meanwhile, we have spotted a gap in the circle jerk merry-go-round. Soros-backed newcomers FreePress fails to honour campaigners in any kind of annual ceremony. We trust this omission will be rectified. Nature abhors a vacuum.