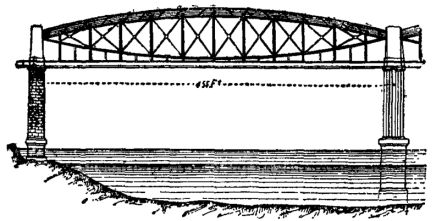 Three years ago I caught a glimpse of a new social network built around music. You could follow people, chat with them, and enjoy the same music stream in real time.
There were many other clever things about it, such as a very slick integration of music news. But the killer feature, one that made it unique, was that you could also drop songs you liked into a little box, and keep permanently. This was genuine P2P file sharing. There were no strings attached – no DRM, no expiry, no locker (your stash was your hard drive) and no additional fees for this feature.
And it was all legal.

The truly remarkable thing was that it wasn't some UI designer's fantasy, a mock-up created in his bedroom, but a real service backed by one of Britain's biggest ISPs. This was the original Virgin Media Music Unlimited. Virgin had invested millions in it, with dedicated servers installed around the UK to bring this world-beating British innovation to the masses.
And then, weeks before it was due to go live, two of the suppliers in the music industry got cold feet, obliging Virgin Media to put the project permanently on hold. As with News International's Project Alesia, the original VMMU was a great glimpse of the future from the vantage point of the present. It's a future that will certainly come, but currently it seems a long, long way away.
Last night Facebook unveiled shared music streaming, so friends can listen to the same stream and comment on it. But that's it. The deep music integration that Virgin Media valued is still missing.
As is something else rather important.
There is no new money is coming into this system.
The potential income available to Facebook remains the same as before, but it's now divvied up between one more tier of suppliers, who, in turn, divvy it up between lots more people. Analyst Mark Mulligan writes today that "Facebook has made itself into a cable company for music services", which is quite astute; it's a platform, of sorts. But if business means creating value, and value creation means getting people to open their wallets for something new, then this really isn't a "business" at all. It's a pretend one.
Engineering works
This week Rory Sutherland, in his ever-excellent Wiki Man column in the Speccie, laments that the media is obsessed with communications technology at the expense of highlighting engineering innovation in the physical world.
"Steve Jobs has sometimes been described as the 21st Century's answer to Edison, but perhaps we need a 21st Century answer to Brunel," he writes.
He's right – and it's actually a lot worse than he thinks. For years I've been lamenting the lack of engineering values on the web itself – which many moons ago I described as "a bunch of presentation-layer people attempting to solve infrastructure-type problems". The result today is the Shoreditch "tech scene", in which nontrepreneurs stroll between endless "meetups", avoiding the nasty particulars of creating value, being original, or ever solving a technical problem.
A step in the right direction would be Brunel-type thinking for how to make digital networks better, because half of the internet we need is still missing. It hasn't been written. The net currently lacks the convenience of many aspects of every day life – and the half that's missing are payment platforms, credit systems and deep supply side reform of businesses around these. These in turn address lots of deep problems, such as risk and liability and pricing, and allow people to create something with a lot of consumer convenience.
But what Rory really identifies, I think, is more than just sociological, a case of the wrong people being employed across Shoreditch and beyond. What he highlights is a desperate lack of optimism and ambition across capital investment, entrepreneurship and engineering. To make VMMU work required enormous challenges to be met. And a lot of cojones by almost everyone involved, from music suppliers (labels and publishers), the service provider MSP, and the retailer Virgin, who had to worry about liabilities and was ultimately unable to overcome them.
That ambition seems to be absent.
And in its absence, we still have to coo and gasp about how marvellous it is to have music streaming from a widget on a social network. ®