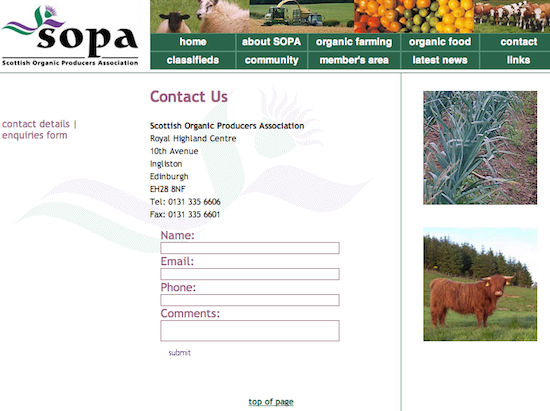 Angry copyfighters barraged a small Scottish food certification agency with abuse last week – in the belief they were protesting against hated US anti-piracy legislation.
The Scottish Organic Producers Association – whose website is at sopa.org.uk – was perplexed when it found itself on the receiving of dozens of nasty and illiterate emails.
Remarkably, nothing about the site's design – including pictures of sheep, vegetables, Angus cattle and fruit – did anything to suggest to the furious freetards that they'd got the wrong SOPA – or that something might be not quite right.